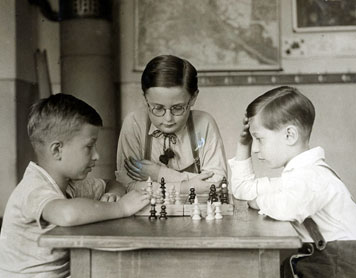 Objects of Memory
by Shimon Lev: Since the beginning of the 1990's I have been working on a project which deals with my family's background and memories. The "Family Photo Diary" contains hundreds of photographs portraying different aspects of the family. Through the years, questions arose regarding Jewish culture continuity, attitudes to the Holocaust and the breakage and calamity following the Holocaust.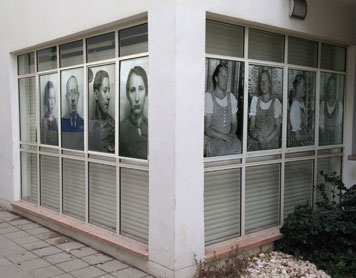 The Dialogue
The dialogue between an Israeli and an Austrian artist searching their families' past, from two extreme opposite sides, is obviously very challenging and sensitive. This joint project deals with the complexities of the conflicting aspects of the history of the Holocaust, together with the question of how we can relate to each other on this subject.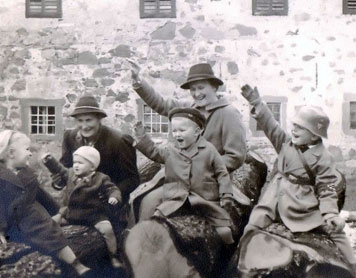 Reichel complex
by Friedemann Derschmidt: Slowly I started to realize, with the help of some family members, that there is a very sophisticated cocoon woven around our family, made of myths, narratives and lies about the former generations. I learned that people I truly loved where actively taking part in weaving this net of self-aggrandizement and some still do until today. Inside the cocoon I found out that some family members had been Nazi Party supporters or even members, army and SS officers.
Although both Artists deal obsessively with their families past, there is a huge difference. While one is able to research using information from interviews with family members, whose lives continued normally after the war, the other can only relate to the few luckily remaining photos and letters as his family members perished. While one can trace and exhibit using continuous life in Austria, the other can only use up to date works and photos which reflect the personal family past in Wien and Berlin. The idea of the
"Two Family Archives"
came up during Shimon Lev''s art residency in 2012 in Wien, to which he was invited to work on his project. Friedemann was one of the organizers of this
project Memscreen
, which was running the residencies and was hosted by the Academy of Fine Arts Vienna. "Two Families Archives" is the result of that meeting.